Historic Win by India at 2nd Test Match
Bangalore:- Clash between No.1 test side & No.2 gave some incredible results on Day 4 of 2nd Test between India & Australia ( Paytm border-Gavaskar trophy ). Team India leveled up the 4 match series "1-1".
Indian team shattered Australian men's in the 2nd Test Match at Bengaluru with 75 runs.
After winning the toss once again Indian batsman fail to mark presence in the 2nd Test Match. Whole team collapsed on the score of 189. Lead run scorer for India was KL Rahul -90 runs.
Karun Nair spend some precious time scoring 26(34). Indian batting was totally collapsed & poor show came to the party.
Aussie showed some extraordinary class of game and not give out any chance to show mercy.
Nathan lyon was pick of the bowler, grabbing Fiffer and end his spell with 8/ 52.  Australia got a good start as opener Renshaw (60) fired up his bat against Indian bowlers.
Shaun Marsh showed his experience on the 22 yard brown strip.  He made handy 66 runs & got support by Mathew wade (40 ).
Bangalore crowds where on their knees and showing faith and support in Indian bowler. Ravindra Jadeja was India's leading bowler with outstanding figure of 6-63.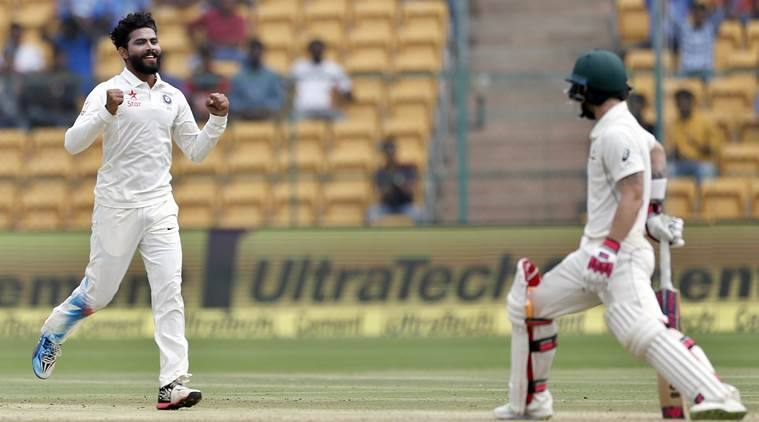 Aussie's where all out on 276 and took the 1st innings lead by (87) runs. India came into bat with loads of enthusiasm. Opener gave some steady start to Indian Team.
Abhinav mukund  again fail to impress the selectors & got bowled by Hazelwood. KL Rahul showed his stability and went on to make half century 52 runs.
On the last session of Day 3, India where in trouble as 4 top order batsmen where back to pavilion with low score in their quota.
Once again Virat Kholi failed to mark his extraordinary performance which was showed by him in previous series.
Cheteshwar Pujara & Ajinkya Rahane showed their class & " why they are called worlds best batsmen". Both showed lots of patience and went on to complete their FIFTIES.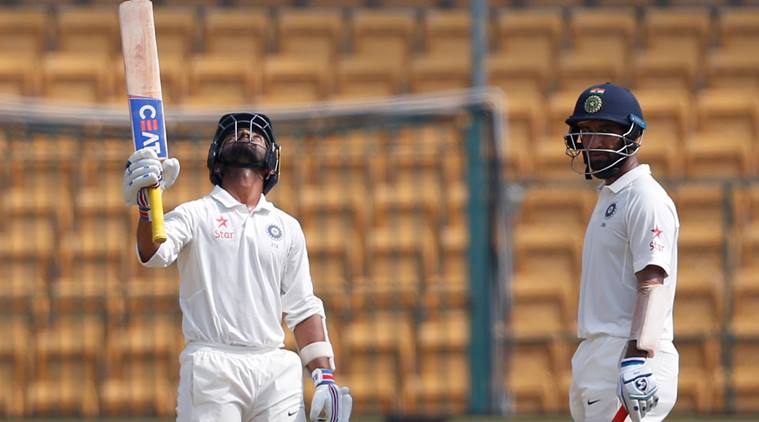 In 2nd Test Match new legends were born like Cheteshwar Pujara & Ajinkya Rahane. They remind us the great legends like Rahul Dravid and VVS. Laxman.
On the Day 4, Pujara for the 1st time failed to convert his fifty into hundreds. Than Indian Team shattered and lost their wickets as they were looking in a big hurry.
Hazelwood grabbed 6 wickets haul and put FULL STOP on Indian innings. India where all out for 274 runs with 2nd INNINGS lead of 188.
Target for Australia was 188 with 1& half days remaining. Australia was in full of energetic power and where ready to take 2-0 lead in the series.
Umesh Yadav's spell before Tea  turn things for India, as half the team was back in pavilion. Last session of day 4 brought out  lot of drama. Wridhimaan Saha took an stunning catch behind the stumps.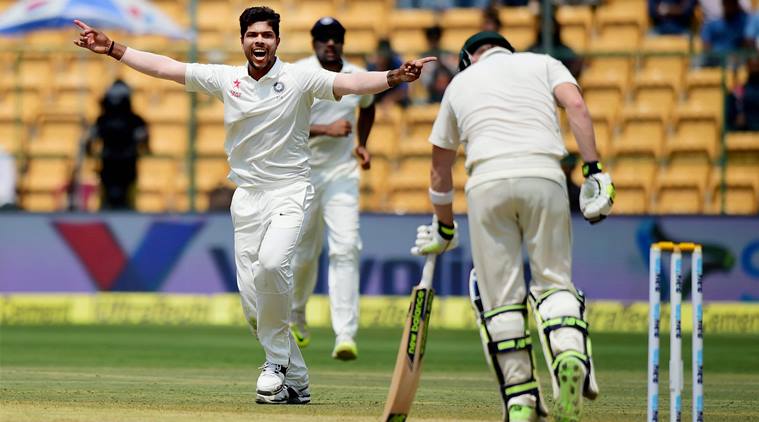 From 94-3, Aussie's innings collapsed, as wickets where falling on regular intervals. Australia where all out for 112 in their 2nd innings.
No.1 test bowler Ashwin grabbed outstanding 6 wickets for 12 time in his test career. Ashwin also completed 200 wickets on Indian soil.
" Boys had showed lots of sportsman spirit on the field and this was the whole team effort. Rahane & Pujara showed their class.
Ravindra Jadeja joins R Ashwin as No.1 ranked Test bowler; Virat Kohli slips to 3rd spot in batsmen rankings.
India level up the 4 match series by 1-1, and more 2 to go.